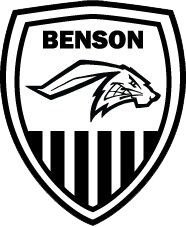 Support the Benson High School Boys & Girls Soccer Programs - now through October 31st!

Fundraising dollars will be used to purchase cold weather gear (team coats and warm ups) for student athletes to wear on those frigid, early morning spring games.

Thank you for your support of local schools and local business!

Support our Boys & Girls Soccer Programs and drink excellent coffee. Win-win!
Choose your coffee below!
Please be sure to choose your fulfillment method (last item below) - USPS Delivery or Local Pick-Up